︎︎︎︎︎︎

Companie RETOURAMONT
"The Dance of the Caryatides"
European Capital of Culture Pafos2017
With the support and cooperation of the French Institute of Cyprus.
June 2017

With an impressive show, "The Dance of the Caryatides" is a dance performance that takes place in the air, in front of the Pafos Castle.
The show has been designed by the Compagnie Retouramont specifically for Pafos Castle as part of the Travellers of the World thematic. Fabrice Guillot, artistic director of the French team, created a fascinating choreography, as it takes place in heights, thus exploring new fields of expression (and existence, and presence, and movement) between buildings and bodies.
The kinesiology governing the dancers' maneuvers in the air connects vertical dance with moves that point to acrobats, in a game that radically changes the image of the space in which it takes place.
︎︎︎︎︎︎

The lighthouses of the world
European Capital of Culture Pafos2017
June 2017

The exhibition "The Lighthouses of the World –linking continents and bridging cultures" took place within the frame of Pafos2017 wider programme – SCHOOLS IN ACTION! The artworks were inspired by the role lighthouses played in guiding the 'Travellers of the World' throughout the centuries!

︎︎︎︎︎︎


Yamato Taiko Drum Ensemble
European Capital of Culture Pafos2017
June 2017


︎︎︎︎︎︎
VINYLIO wine etc.
2015
︎︎︎︎︎︎
International Museum Day
Bank of Cyprus Cultural Foundation
May 2016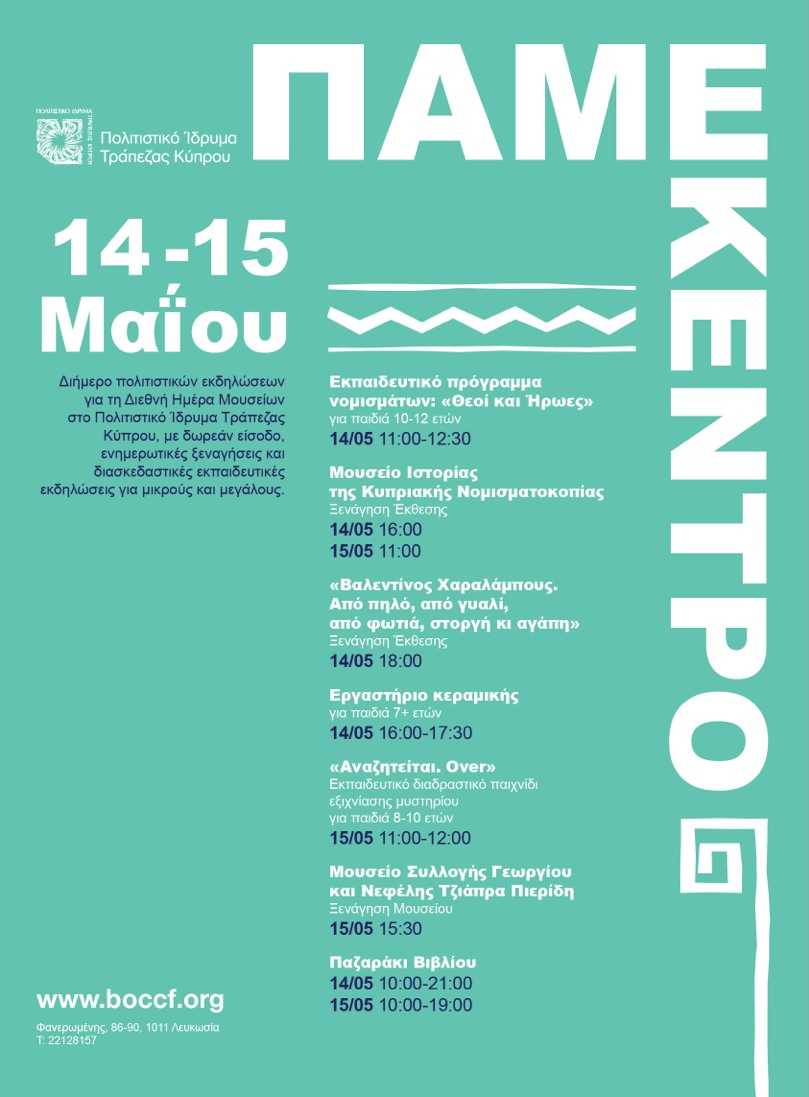 ︎︎︎︎︎︎
fashion meets hope - Fashion Show
Cyprus Anticancer Society
November 2015
︎︎︎︎︎︎
Open Yoga Day Cyprus
2015-2016